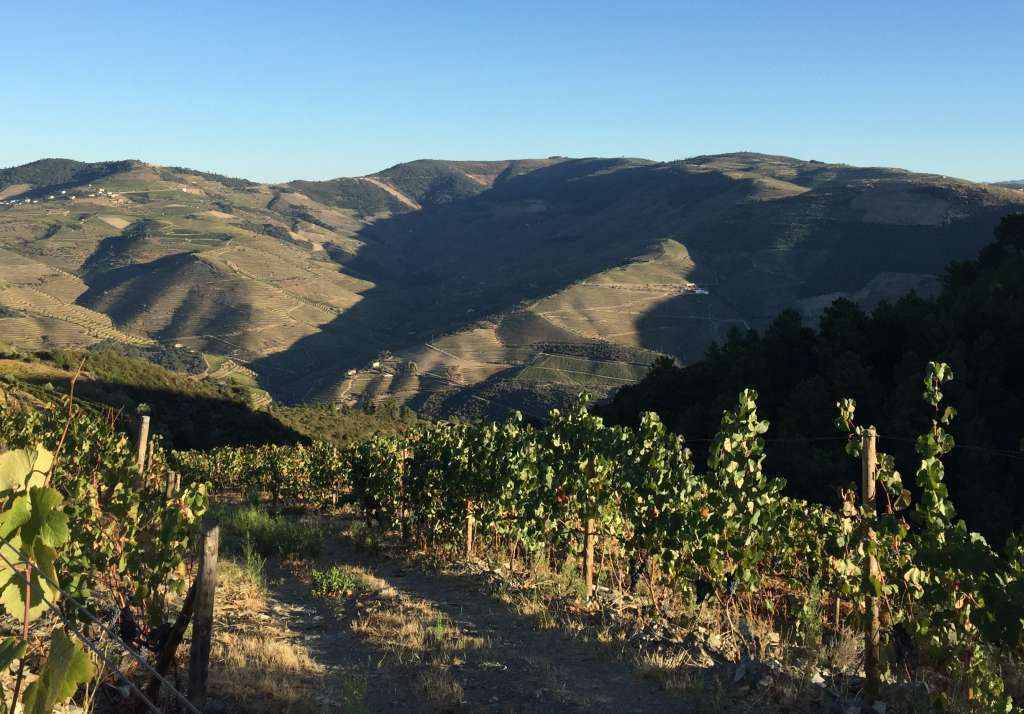 THE DEMARCATED WINE REGION OF DOURO
The Douro region is named after the river that has crossed it for millions of years. This river of wine and vineyards, which runs between narrow valleys and steep hills, is the setting of the breathtaking Alto Douro landscape, a World Heritage Site protected by UNESCO since 2001.
Stretching 927 km, the river starts in Spain, and ends in Porto's estuary, after having traversed a landscape which Miguel Torga, a born and bred Douro famous writer, with the intelligence and clarity that characterized him, called "an excess of nature".
The Demarcated Wine Region of the Douro covers 222.000 hectares, of which only 45.613 are vineyards. The vineyards are planted in three Douro sub-Regions: the Baixo Corgo, Cima Corgo and Douro Superior.
It is in this magnificent landscape, where harvests are hard and workers exert themselves day after day, that one finds Quinta de Santa Eugénia vineyards, more specifically in the Cima Corgo sub-Region. Here vineyards are set at altitude (350-500 m), the temperature is milder and soils are a transition from schist to granite. This feature meets all conditions not only for the production of still wines, but also of superb sparkling wines.
THE PROPERTY
The Sociedade Agrícola Quinta de Santa Eugénia, created in 1996, is located in Alijó county, in the Cima Corgo - one of the three Douro Sub-Regions - specifically in Santa Eugénia village. Though the company was only established in 1996, the Quinta de Santa Eugénia – the "umbrella" name to designate a set of eight vineyards (ca 2 he each) – has been in the same family for three generations. Therefore, viticulture and the production of wine have been active for many decades -originally with the production of Port wine, and later with the production of handcrafted wine, sold locally, which always obtained 1st and 2nd place medals in numerous contests promoted by Casa do Douro* in the 1980s and 90s (*Casa do Douro was founded in 1932 as the official body to regulate the market and represent the interests of Douro's Demarcated Wine Region winegrowers). Currently, our portfolio includes Chão da Portela and Rapa Lobos brands.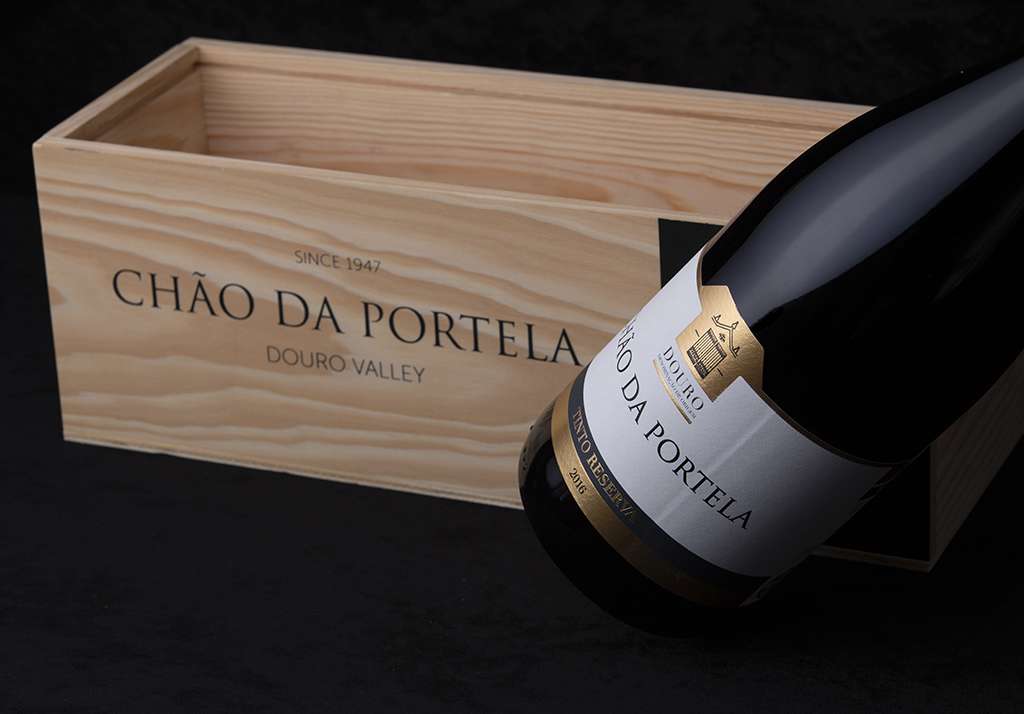 The Wines
Quinta de Santa Eugénia wines are made with some of the best and most traditional grape varieties from the Douro region. White varieties include Viosinho, Gouveio, Rabigato, Moscatel and Codega do Larinho and the reds are Touriga Nacional (the Queen of national wines), Touriga Franca, Tinta Roriz, Tinto Cão and Tinta Amarela.
The reds, when young, are bright coloured wines (ruby or garnet), exhibiting red berries aromas, such as raspberries and strawberries, with some floral notes and a bit of wood. With a medium body and a unique velvety quality, the wines are characterized by a balsamic freshness.
The whites show a citrus, straw colour. Aromas and flavours are fruity, floral and mineral too. In the mouth, they are fine, light and reviving.
Rosés, on the other hand, are wines with a medium intensity rose colour, marked by a translucent and brilliant quality. The aroma is delicate and fine, reminding one of fruit such as blackberries and cherries, with a light floral touch. In the mouth, they are light, smooth, refreshing and very pleasant. They are slighted aerated.
Lastly, our sparkling wines, produced according to the classic French method, age for a long time in fine lees, thus giving origin to wines with a wonderful acidity, minerality, a very fresh and elegant aroma, some biscuit, butter and citrus fruits. Very fine bubbles.
Chão da Portela are our first wines. High-quality wines based on traditional Portuguese grapes, they are aimed at those who appreciate the timeless and classic quality of Douro wines.
Rapalobos are our irreverent, contemporary wines. With retro labels and a very distinctive and innovative look, they are aimed at Millennials who grew up with the internet, and do not look much at costs when experiencing life's many pleasures.